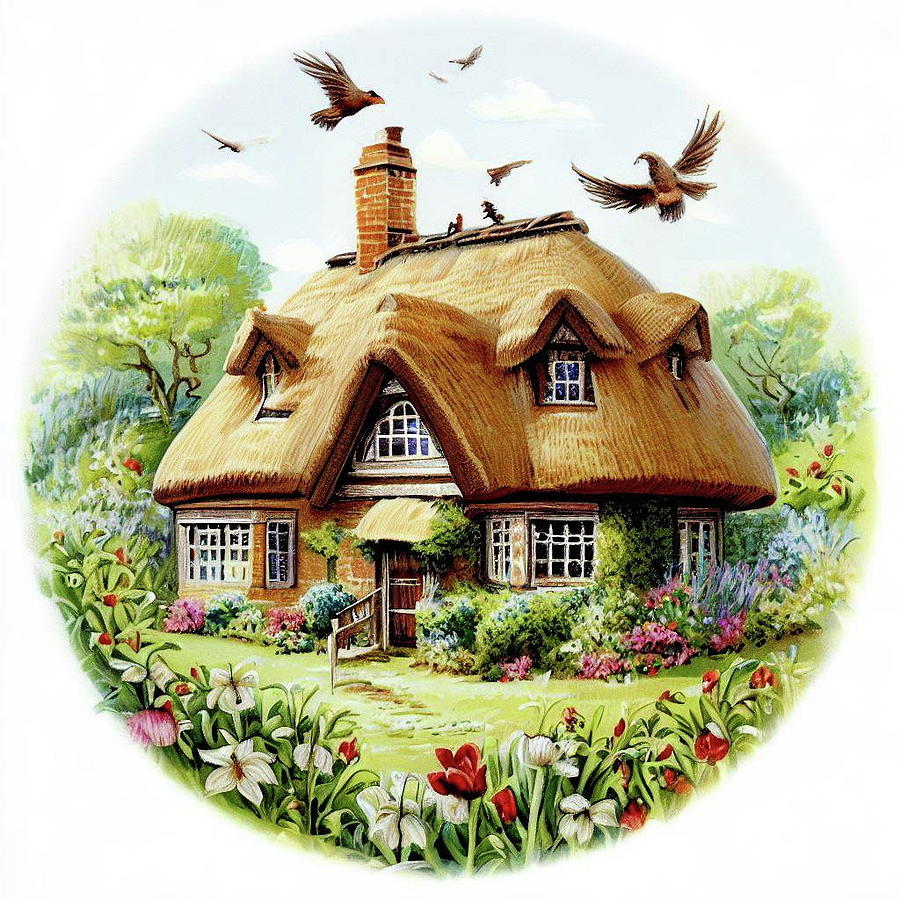 Title
Charming English Thatched Cottage, A Nostalgic Escape
Medium
Digital Art - Photographs
Description
Step into the enchanting world of countryside charm with our hand-drawn English thatched cottage, a delightful illustration that captures the essence of rustic allure and timeless nostalgia. This picturesque artwork brings to life the idyllic image of a cozy cottage, surrounded by blooming gardens and covered with a traditional thatched roof, nestled amidst the tranquility of nature.

With intricate details and skillful strokes, our artist has crafted a whimsical scene that evokes a sense of serenity and invites you to imagine warm hearths and cherished moments spent with loved ones.

Embrace the allure of a bygone era with this hand-drawn masterpiece, perfect for adorning your home decor, greeting cards, and gift items. Let the charm of the English thatched cottage transport you to a place of tranquility and evoke feelings of comfort and simplicity.

Celebrate the art of traditional craftsmanship and infuse your surroundings with the warmth of a countryside escape. Our hand-drawn English thatched cottage is a testament to the beauty of simplicity and the lasting impression of artistic talent.

Discover the magic of this charming illustration and explore the wonders of hand-drawn artistry on Redbubble. Surround yourself with the essence of the countryside and let the hand-drawn English thatched cottage become a cherished part of your artistic collection.

Statistics
Viewed 69 Times - Last Visitor from White Plains, NY on 12/06/2023 at 8:00 AM